The second quarter of the year in Portola Valley mirrored what we are seeing all over the Peninsula—a gradual slowing of the market and plateauing of prices. The good news is that in general, prices are holding, properties are selling, and buyers who have been frustrated by the last few years of soaring prices and multiple offers are seeing a more balanced market.
Activity and Inventory
For the first half of the year, inventory was up modestly (6%) from 48 new listings last year to 51 this year. April was our busiest month so far, with 22 new listings as sellers took advantage of the spring selling season.
One area with unusually high activity was the desirable Portola Valley Ranch neighborhood. After six years of never having more than two new listings in one month, we had seven in April as many long held properties from original owners were brought to market. This sudden uptick in inventory meant prices were kept in check.
The number of closed sales for the first six months of 2016 was 33 — exactly the same as in 2015, while the number of listings that were canceled, withdrawn or expired was up to 13 versus 9 for the same period last year.
Sold Prices
The year-to-date median sold price was $2,715,000, up a modest 3.4% from last year. We are seeing the median price level off in this upper $2 million range. The Sale Price to List Price ratio was 101%, the same as last year.
Median Sale Price (rolling 6 months – year-to-date)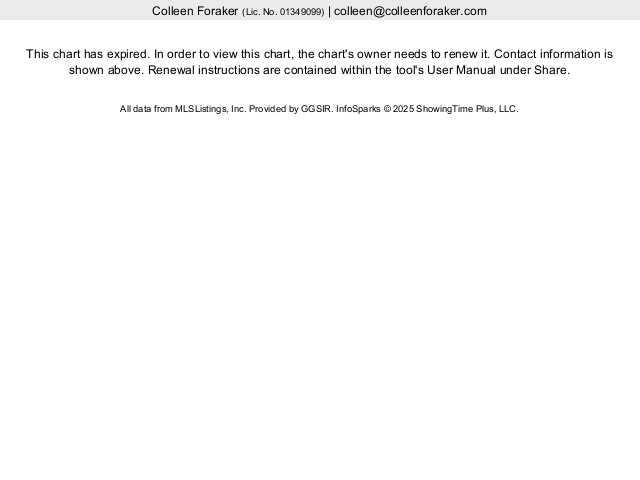 Prices ranged from $950,000 for a small, midcentury, two bedroom/one bathroom creekside home in Los Trancos Woods to $5,800,000 for a Santa Barbara-style hillside ranch in Central Portola Valley with fabulous views of Felt Lake and the Stanford Hills. Super high end sales are relatively infrequent (>$10M), and especially so in a slowing market. The spectacular new contemporary-style home at 3 Redberry Ridge in exclusive Blue Oaks, listed for $15,000,000 has been on the market for over six months now.
Days on Market
On a rolling six-month basis, the median number of days that a house takes to sell has been pretty consistent at around 36 days. However, in June days on market jumped to 53, compared to 42 in June of last year. We often see a cooling of the market beginning in June as summer activities and vacation travel get underway.
Summary
As I predicted in last quarter's blog, we have seen the pace of the market moderate a bit with fewer offers, properties starting to sit on the market longer and buyers who are generally more selective, cautious and concerned about overpaying. Looking forward, the fall season is traditionally a good time for sellers to list their homes. However, this year's contentious presidential election cycle may create uncertainty that reinforces buyer caution. For the best possible result, sellers should go the extra mile to prep their homes well and price at market to get buyers off the fence.  Let me know if you have any questions: colleen@colleenforaker.com